Outlook moblile configuration manual android device

On your device, tap on the system

Settings

icon.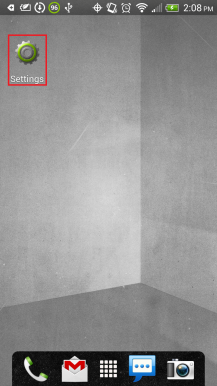 Tap

Accounts & sync

(

Accounts

on some devices).



Tap

Add

.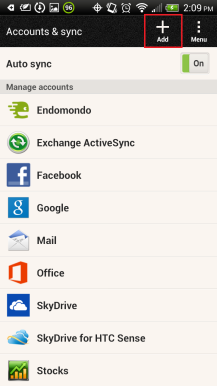 Tap

Exchange ActiveSync

(

Microsoft Exchange ActiveSync

on some devices).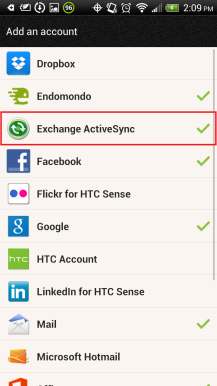 Enter your email address and password, and then tap

Manual setup

.



solomonbu@ethiopianairlinels.com
|
​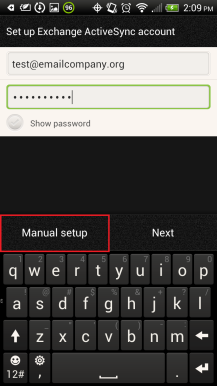 On the next page, enter the rest of the necessary information, and then tap

Next

.



solomonbu@ethiopianairlines.com
|
Mail.ethiopianairlines.com
|
​
​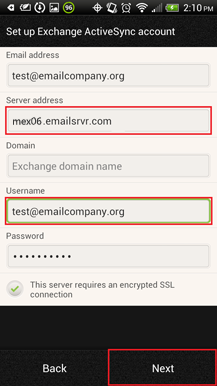 Email address: Your email address (for example,

solomonbu@ethiopianailines.com

)




Server address:

mail.ethiopianairlines.com




Username: Your email address again.




Some devices might combine the domain and username the settings as domain\username. On those devices, precede your email address with a backslash




If you are prompted to enable remote security administration, tap

OK

or

Allow

.



(for example, et\aolomonbu@ethiopianairlines.com

Password: Password for you email address.




Select

This server requires an encrypted SSL connection

.



This setting enables you to remotely perform a factory reset (delete all data) on the device from the Outlook Web App (OWA) if the device is lost or stolen.

Select the services that you want to synchronize with the Exchange server, and specify how often you want to synchronize. Then, tap

Next

.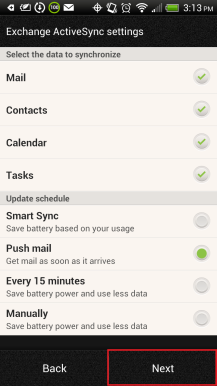 Enter a descriptive name for your account, and then tap

Finish setup

.